May 8, 2019
As part of NCC Board Member Nancie Potter's Party with Purpose, NCC is raffling off this gorgeous painting donated by Jennifer Pepin. Jennifer is an artist and owner of J. Pepin Art Gallery in Northwest Portland. The gallery not only features beautiful art pieces, but has the mission of breaking down stigma and inspiring people to think differently about mental health – all the artists who show at the gallery have struggled with mental health issues.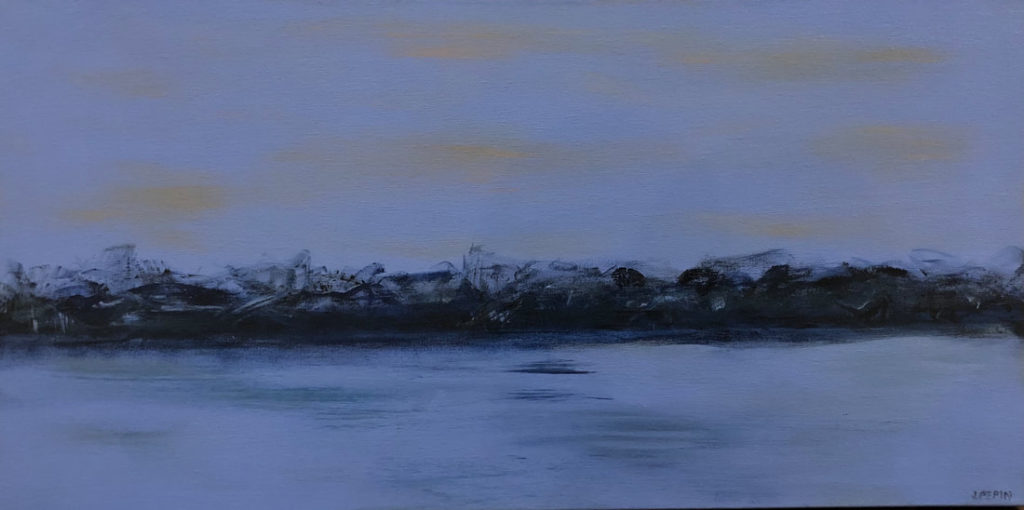 "Nijmegen" by Jennifer Pepin. Acrylic on canvas, 18″ x 36″
All the money raised through the raffle helps with NCC's mission of providing mental health services to anyone in need, regardless of ability to pay.
Online raffle ticket sales are now closed. The winner will be notified by May 20!
The Party with Purpose program helps individuals host a get together with friends that is not only fun, but raises money for NCC's mission and educates people about the importance of accessible, affordable mental health care. It can be a pot-luck, golf game, dinner out, you choose. We'd love to help you plan your own!