March 19, 2019
In the past two weeks, two amazing and talented people have died by suicide: brilliant economist Alan Krueger and Olympic track cyclist Kelley Catlin.
If you are thinking about suicide, there is help.
If You Have Suicidal Thoughts
If you think you may hurt yourself or attempt suicide, get help right away.
Call 911 or your local emergency number.
Call a suicide hotline number:
1-800-273-8255 for the National Suicide Prevention Lifeline
503-988-4988 for the Multnomah County Crises Line
Call your mental health specialist.
Reach out to a close friend or loved one.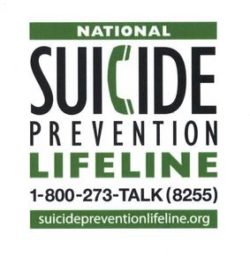 For More Information and Resources, Visit: