Challenges and Benefits of Teletherapy
April 17, 2020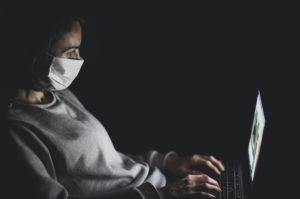 As mental health services have gone online or telephonic overnight, it's changed the frontier of relationship between therapists and clients. As grateful as we are at NCC that we can still provide mental health treatment, it's important to acknowledge that these sessions don't feel the same. Let's normalize the drawbacks of this new way of being in relationship, and give ourselves permission to experience it as it is. We'll also look at positives of this new therapy process.
Teletherapy Challenges
NEW TYPE OF PERSONAL: Clients may be in the home setting that they would normally talk about during therapy. They express in hushed voices how their partner is driving them crazy, and children pop in as surprise guests during the session. It's all a juggling act. Both therapists and clients are revealing their homes in sessions, and the boundary of never meeting in personal spaces has shifted. Even though therapy in a personal space seems intimate, it can project a false sense of closeness when the reality is bodies feel far away from each other. This disconnect can create effects like fatigue: some may notice feeling exhausted after video and phone sessions.
FORCED: Session check-ins start and wrap up quickly. Most households don't have much to report during the quarantine because there aren't as many events to talk about or need to process. Therapy is happening in a space where you are surrounded by the people you need to vent about and it is challenging to have privacy to address the issues. Forced to talk and forced not to talk is playing tug of war on our emotions and the ability to get necessary mental health support. No wonder it can be exhausting!
MIXED SIGNALS: It's one thing when we make eye contact and feel the energy of the moment versus staring at a virtual picture. Nervous babbling erupts from the client trying to come up with something to say, while the therapist remains quiet trying to figure out which question will keep the conversation going. Silence on the monitor makes you wonder if the screen is frozen, when suddenly therapy is interrupted with, "Can you hear me?" or "Are you there?" Yikes, what blunders!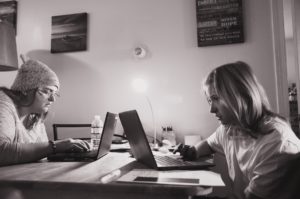 DISCONNECTED: Flow in exchanges can feel forced and punctuated by "uhhs" and "umm." Either party might find themselves checking the clock periodically. Both therapist and client are scrambling to read nonverbal signals across camera shots that can suddenly lag or freeze. "What is bringing the tears" is followed by "I am already done crying." The challenge of being so visible to someone and possibly feeling invisible by the gap of energy flows or signals that once were shared between two bodies does not translate at times between two screens.
FEELING WORSE: The physical space of your therapists' office became a built-in safety zone which was suddenly yanked away, and that can feel threatening, increasing trauma and stress responses. Feelings of isolation can creep up – you used to leave your home for an appointment, and for some, interactions with your therapist may have been one of your few in-person relationships. With the shift to teletherapy, some clients may feel like their mental health has worsened. Depression, trauma, anxiety, suicidality, hopelessness, among other struggles, can feel worse and harder to function from day to day. Therapists witness their client's mental health shift and tools they normally recommend are limited by shelter-in-home orders. If you feel like your symptoms have worsened, it does not mean you are not progressing. It does not mean you will not recover. It is not a reflection of your strength, abilities, or future. It is a reflection that stress levels are having an impact on you. Bring that impact to your session.
---
Despite teletherapy being and feeling different, it does not mean it is bad or does not work. The frustrations, disconnection, and other challenges are part of the process of changing a relationship from energy connection to virtual connection. It is important for us to look at the positives and know that C.A.R.E. can still be done.
Teletherapy Benefits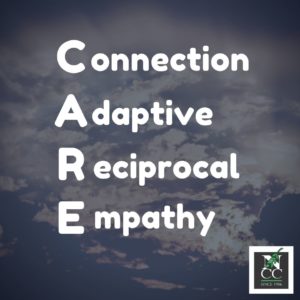 CONNECTION: Yes! We are still able to connect! Whether on the phone or through a computer screen, you can still be heard and helped by a therapist. There are moments of shared sighs of agreement, empathetic expressions, and mutual chuckles. As therapists, we are still able to tune-in to when you are upset, stressed, happy, angry, and lonely among all the other emotions that need to have space. And a lot of times, there are minimal technological issues, so a sessions can flow smoothly and still feel rewarding.
ADAPTIVE: Teletherapy is an opportunity to learn what works best for you. Some feel more connection in video sessions while others may find the telephonic sessions work better. The focus of therapy can also change with new challenges that may arise. Online therapy may need to be negotiated similarly to the prior in-person visits where others assist in giving you the time and privacy for your appointment.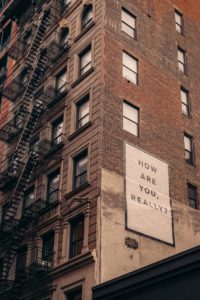 RECIPROCAL: It's okay to tell your therapist when you feel disconnected and exchanges are forced. The therapist is feeling it too! It is okay for session times to change to fit the situation. Give and take with tele therapy means both the therapists and clients will have common experiences with these changes and it is important to talk about it. We are sharing the experience of social distancing, navigating sharing space with others, and exchanging insights in how to operate under constantly changing conditions.
EMPATHY: Telephones and screens do not turn off the empathy. Mental health symptoms can shift with the stressors of the world and the impacts are felt directly in your home. It is important that you share your struggles and what seems to be harder for you. We may be facing restrictions on what tools we have, but there are still a lot of tools available. You do not have to be alone in navigating the stressors, powerlessness, or struggles. If you notice any concerns, do not hesitate bringing them up.
The therapy relationship is made up of two strong forces that can hold struggles and weather changes. Healing and stabilizing work can still be done whether in person, video, or phone.
– Michelle Sideroff, LPC