March 2, 2020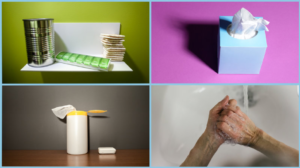 With the spread of the coronavirus, we at The Northwest Catholic Counseling Center (NCC) want to ensure our clients stay healthy. We are taking precautions at the Center by providing hand sanitizer and sanitizing common spaces.
As with any cold or flu, we encourage you to stay home if you are feeling ill.
---
Additional precautionary measures include:
– Washing your hands for at least 20 seconds;
– Cover any coughs or sneezes with a tissue;
– Avoid touching your eyes, nose, and mouth.
If you are feeling ill, please call our main line at 503-253-0964 to cancel your appointment, or contact your therapist directly!
---
Source:
Aubrey, Allison. (2020, February 28). Retrieved from https://www.npr.org/2020/02/27/810016611/coronavirus-101-what-you-need-to-know-to-prepare-and-prevent.