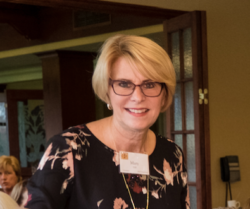 June 18, 2018
My friend, Kathy Campobasso, and I hosted a fundraising luncheon (Party with a Purpose) at Willamette Valley Golf Club on Friday, May 11th.
It was so much fun! We invited 40 friends and acquaintances. Even with scheduling conflicts with our chosen date for a number of invitees, we had 18 women attend the luncheon and a few more made donations even though they could not attend.
I borrowed a power point presentation from NCC with information about the history of NCC, client quotes, and mental health statistics that was cycling on a screen behind the podium during the luncheon.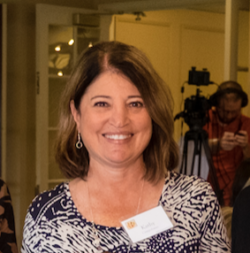 Sr. Sarah and Sr. Barbara were our guest speakers. They did a great job explaining the history and mission of NCC, and then we held a Q&A session, as there were a number of great questions about the Center, its work, and the dire need for mental health counseling in our community.
It was fun to get everyone together and visit. Everyone was so appreciative of the opportunity to learn about the Center and to help!
At the end of the day, we earned $2,780 in donations for NCC!
We had so much fun planning and hosting this event that we've decided to do it again next year. The staff at NCC was so helpful in making sure we had everything we needed to make our event a success!
Article written by Mary Hill, NCC Volunteer