May 9, 2017
We try and make the NCC fundraising events fun, and occasionally, without realizing it, we do more than that. Several years ago, Ron George and JoAnne Paxton had their first "non-date" at our Swing Into Spring event. JoAnne had supported NCC for many years and knew Ron would love the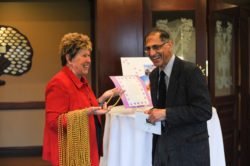 message of help and hope, and providing mental health care to those in need. He loved it, and soon he loved JoAnne, too!
But just days after Ron proposed to JoAnne, he was diagnosed with cancer. Their big announcement to family and friends was shelved, making way for doctors, treatment, prayers. As the two walked the journey of his illness, Ron always kept his focus on his friends, his family, and JoAnne. He also thought about the community organizations that were helping others.
He and JoAnne quietly married in April, 2015. He died six months later. During his last year, Ron thought about the difference he could make in the lives of people poorer in blessings than he and JoAnne. He named The Northwest Catholic Counseling Center as a beneficiary of retirement accounts, assuring hundreds of people without insurance or financial resources would get the mental health care they needed.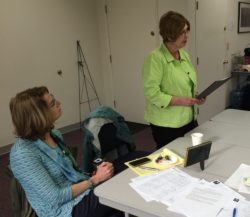 In April, JoAnne attended a Board of Directors meeting. She painted a picture of Ron and his generosity for those who did not get the opportunity to know him. Those listening teared up as she told the story of their meeting, their difficult journey through cancer, and Ron's decision to put NCC in his estate plans.
The Board of Directors and Staff of NCC are honored and humbled by Ron and JoAnne's generosity. We gratefully thank them for this gift.