The "V" in COVID-19 Does Not Stand for Violence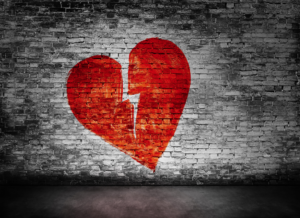 October 26, 2020
As we are facing a pandemic and becoming accustomed to quarantine and social distancing mandates, we automatically assume that "home" is a safe place. "Home" is a safe haven for some, but is treacherous and dangerous territory for others living in domestic violence relationships. The pandemic has revealed and influenced break downs in our economic, social, educational, and health systems. As these systems become unstable, the impacts ripple in households across the nation, bringing higher levels of stress, decreased access to resources, and deadly isolation. The distress symptoms from COVID-19 has escalated the frequency and intensity of violence in our communities.
The Northwest Catholic Counseling Center (NCC) has written prior articles describing domestic violence and intimate partner violence. Briefly, domestic violence is a term used to describe an abusive pattern of violent interactions between family or household members involving physical, sexual, or psychological harm. It can also describe fear of harm, including intimidation and threat to harm. Intimate partner violence shares a similar definition – pertaining to intimate relationships. Domestic violence is sometimes the term used to refer to intimate partner violence.
According to the National Coalition Against Domestic Violence (NCADV), "1 in 4 women and 1 in 9 men experience severe intimate partner physical violence" and "1 in 4 women and 1 in 7 men have been victims of severe physical violence (e.g. beating, burning, strangling) by an intimate partner in their lifetime." The NCADV also noted that "1 in 15 children are exposed to intimate partner violence each year, and 90% of these children are eyewitnesses to this violence." In Oregon, "37.3% of women and 33.6% of men experience intimate partner violence." These numbers are all pre-pandemic statistics, with the scope of the problem is still being realized. According to the American Journal of Emergency Medicine, "in Portland, Oregon public schools closed March 16, 2020 and on March 23 came stay-at-home orders. Following these events, the Portland Police Bureau recorded a 22% increase in arrests related to DV compared to prior weeks." The national and global trends in the increase in domestic violence is still unfolding and emerging as a global crisis separate from the pandemic.
Pandemic Conditions that F.U.E.L.S. Domestic Violence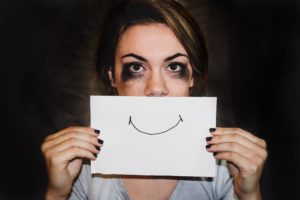 When we look at the nature of abuse happening in households inflamed by pandemic stressors, we are looking at how the levels of stress impact the increase of domestic violence and the rapid cycling from honeymoon phases to explosive phases. Domestic violence abuse patterns are based on the power and control the individual committing the abusive behavior uses. Distress from COVID-19 is fuel to an already out of control fire with the increase of stressors caused by the pandemic. In times of distress, someone who craves power over another is likely to execute even more power and controlling dynamics. With stay-at-home orders, they have unrestricted contact with individuals they are abusing. Below are some core stressors that are tipping the scale on domestic violence cases.
Financial
We all need financial resources to be able to survive and thrive in our society. The pandemic has devastated the financial and employment sectors with 12.6 million people unemployed. Job loss, hiring freezes and limited employment opportunities influence housing insecurities, debt, unpaid utilities, and meeting basic needs such as food. Finances of a home are crucial to survival, and when unstable becomes a massive source of distress. This high level of distress in relationships will increase the likelihood of an occurrence of violence.  In the domestic violence cycle, the tension can escalate from a honeymoon phase to an explosive phase . If the abusing individual becomes unemployed, they now have more time to engage in their power and controlling behaviors with individuals in their household. Financial devastation results in survivors having a hard time leaving the domestic violence relationship as well as increased time spent with his, her, or their abuser. Abusers will subsequently control any money coming into the household and employment options.
Under-resourced
Financial stressors revealed a chain of basic needs that, as they go unmet, can topple the stability of a household. When that would happen pre-pandemic, resources could come into play to alleviate the stress and re-establish security. During the pandemic, access to resources have become restricted, and some inaccessible. Lack of financial relief exacerbates the experience of distress, and with the nature of a pandemic, leads to chronic instability. Resources and community programs have found themselves with limited resources. Without resources, the abusive person amps up to a dangerous level, endangering the survivor. Survivors who have higher health vulnerabilities or compromised immune systems may have increased risk with COVID-19, which impacts them reaching out for resources or leaving the relationship.
Educational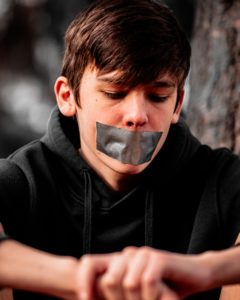 The financial insecurities and limited resources crash into educational challenges on the homefront. School was a space where kids were more than educated. Schools became a place where kids could get a healthy meal, a childcare provider, and a space providing safety and structure. No, the school system should not be responsible for this, but the reality is that this is how schools were operating for many households in our country. Now, children and their families are struggling with how to meet basic needs for nutritious meals along with educational needs. The stressors on caregivers to become co-teachers and tech wizards overnight has added a significant level of stress to households across the nation. For some students, school was their only environment where they might have felt safe or had a haven for part of the day to escape violence at home. The shift to virtual learning has meant that children are left with no escape and are isolated in households with their abusers, increasingly witnessing domestic violence among household members.
Lifestyle
Lifestyle entails how we live our life, and the pandemic has placed a massive impact on our daily operations, limiting our contact with people on the outside and dramatically increasing contact with our household members. The pandemic has exacerbated violence in relationships. Prior to the pandemic, survivors had access to other people through going to work, or connecting with family and friends, and this may have limited the escalation of tension at home. The isolated lifestyle of quarantining and mounting stress within relationships leads to an increase in conflict. To be clear, domestic violence is never a disagreement. It is critical to not mistake conflict or disagreements with abusive behaviors. Abusive behaviors may look like withholding necessary items such as disinfectant, misrepresent information to control or frighten the survivor, restrict medical attention, or control access to medical insurance.
Social
The pandemic lifestyle becomes a key ingredient to social dependence in power and controlling relationships. Domestic violence operates with longevity when an individual can get the person they are abusing alone and into isolation. Quarantine and social distancing procedures have significantly increased the isolation factor in domestic violence situations, both for intimate relationships and for children. Social isolation has endangered personal and familial vulnerabilities by severely limiting access to outside relationships and loss of other support options. Now, household members are entrapped with their abuser and are exposed to increasing power and controlling behaviors. The abuser may threaten and gaslight their partner or children with claims they are trying to infect them with COVID-19, which would influence the survivor to further isolate inside the home. All of this adds up to influence higher risks of violence, particularly lethal violence.
Closure
The pandemic and stressful conditions of F.U.E.L.S. are not the cause of domestic violence. Domestic violence is a pattern of abuse rooted in power and controlling behaviors. The stressors related to the pandemic impact the abuser, which can increase the violence and frequency of violence in households. It is a critical time to observe and become aware of abusive behaviors in your relationships. Determine if you are in a domestic violence relationship, and don't mistake violence as stress reactions. If you are aware you are in a domestic violence relationship, it is important that you create a safety plan and put supports into place as protective and life-saving measures. The pandemic can impact access, but you can still access available resources. Make contact with your local Domestic Violence Resource Center to get support with advocacy and other services for safety.
Violence is never a behavior of love. Violence is never justified as a behavior from stress. Violence is not a symptom of COVID-19. Violence is a symptom of abuse.
– Michelle Sideroff, LPC
---
Resources:
DVRC 24-Hour Crisis Line:
Local: 503-469-8620
Toll free: 1-866-469-8600
You may access helpful DV information and resources here: https://www.dvrc-or.org/ 
National Domestic Violence Hotline
Call: 1-800-799-7233
TTY: 1-800-787-3224
Text LOVEIS to 22522