March 2, 2020
You're done with wedding preparation and the ceremony! No more worries about staying on top of the variety of vendors, or which credit card works best for the caterer's deposit or figuring out how to manage your parent's or new in-law's reception demands. Seems like pure bliss, right? But all the stress of planning and coordinating can sometimes be replaced with a feeling of emptiness when the wedding is over. It's easy (and normal) to feel a little deflated. After everything you just went through, the remains can be … underwhelming. The Post-Wedding Blues are a real thing.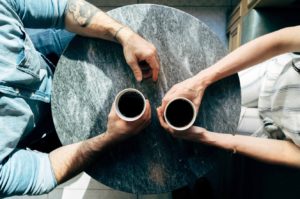 "The Post-Wedding Blues happen when couples experience a period of letdown following the excitement of planning the wedding," says Jocelyn Charnas, a clinical psychologist and premarital counselor in Manhattan.
You might experience some difficult emotions, like boredom and isolation or some sense of "now what?" This is a normal and understandable process that many people go through. The task becomes shifting your focus from the wedding to your marriage. Focusing on what happens after the wedding, and getting excited about your next steps will help significantly diminish The Post-Wedding Blues.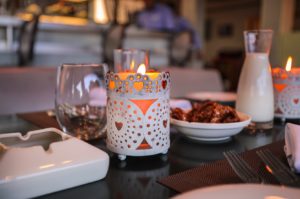 Change your outlook
Take a moment to shift your perspective. The wedding IS the beginning – not the end. The point of the wedding is to mark the beginning of the marriage. Think about what married life will mean, what your expectations are as a couple for your lifestyles and focus on making that shift in perspective.
Look forward to other things
There are lots of new things in your post-wedding life to look forward to and this is a great mentality to have. But be careful that you aren't always looking for the next best think, Charnas warns. "When that mentality is prominent, take a real close look at your partnership. If we're always waiting for the next best thing, something is missing and needs aren't being met."
Make everyday events exciting and important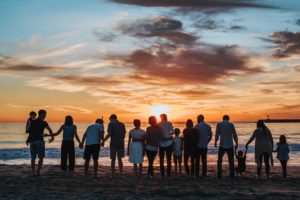 Add fun and joy into everyday life, and set the scene for staying connected throughout your marriage. Make dinner at home a little more fancy with a few candles. Take a day trip somewhere close, but new.
Redefine your relationships with you 'old family'
Think about the family you're just beginning. "Getting engaged and getting married is a great opportunity to redefine relationships with your family of origin and reflect on your status as independent adults," says Charnas. "It's not about losing closeness or disconnecting. It's an important life step."
Know that it's okay to feel a little sad
The Post-Wedding Blues are totally normal, and can happen to anyone!
Lean on your new spouse
You may feel embarrassed or uncomfortable sharing your sadness with your partner but that kind of honesty and vulnerability makes for a stronger relationship.
Tune-up your marriage with couples therapy
Sometimes all you need is a little perspective from a third party. All of our therapists are Gottman-trained, and can help you and your spouse with your relationship goals. Call our line at 503-253-0964 for an intake!
– Shirley Price, LPC
---
Source:
Parker, Maggie. (2018, July 11). Retrieved from https://www.washingtonpost.com/news/soloish/wp/2018/07/11/the-post-wedding-blues-are-real-heres-how-to-handle-them/ .