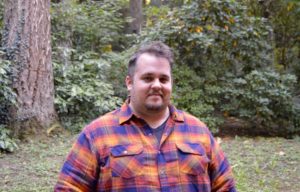 Thomás (they/them & he/his pronouns) is a Licensed Professional Counselor and holds a Masters Degree from Lewis and Clark Graduate School of Education and Counseling. He is bilingual and also provides therapy in Spanish. Thomás is trained in Emotion Focused Therapy (EFT) for individuals and couples.
His specializations include emotional awareness and regulation, depression, anxiety, LGBTQ2S+ issues, existential issues, spiritual/religious issues and multicultural counseling. Thomás' style is collaborative and direct, he enjoys working with clients to help them address their concerns and live as authentically as possible.
When not working, he can be found hiking in the desert, experimenting with new recipes and spending time with family.
Thomás (pronombres: elle/él) es consejero profesional con licencia y tiene una Maestría de Lewis and Clark Graduate School of Education and Counseling. Es bilingüe y también ofrece terapia en español. Thomás está capacitado en Terapia Focalizada en Las Emociones (EFT) para individuos y parejas.
Sus especializaciones incluyen conciencia emocional y regulación, depresión, ansiedad, temas LGBTQ2S+, cuestiones existenciales, temas espirituales/religiosos y consejería multicultural. El estilo de Thomás es colaborativo y directo, le gusta trabajar con clientes para ayudarles a abordar sus inquietudes y vivir de la forma más auténtica posible.
Cuando no trabaja, se le puede encontrar haciendo senderismo en el desierto, experimentando con nuevas recetas y pasando tiempo con la familia.