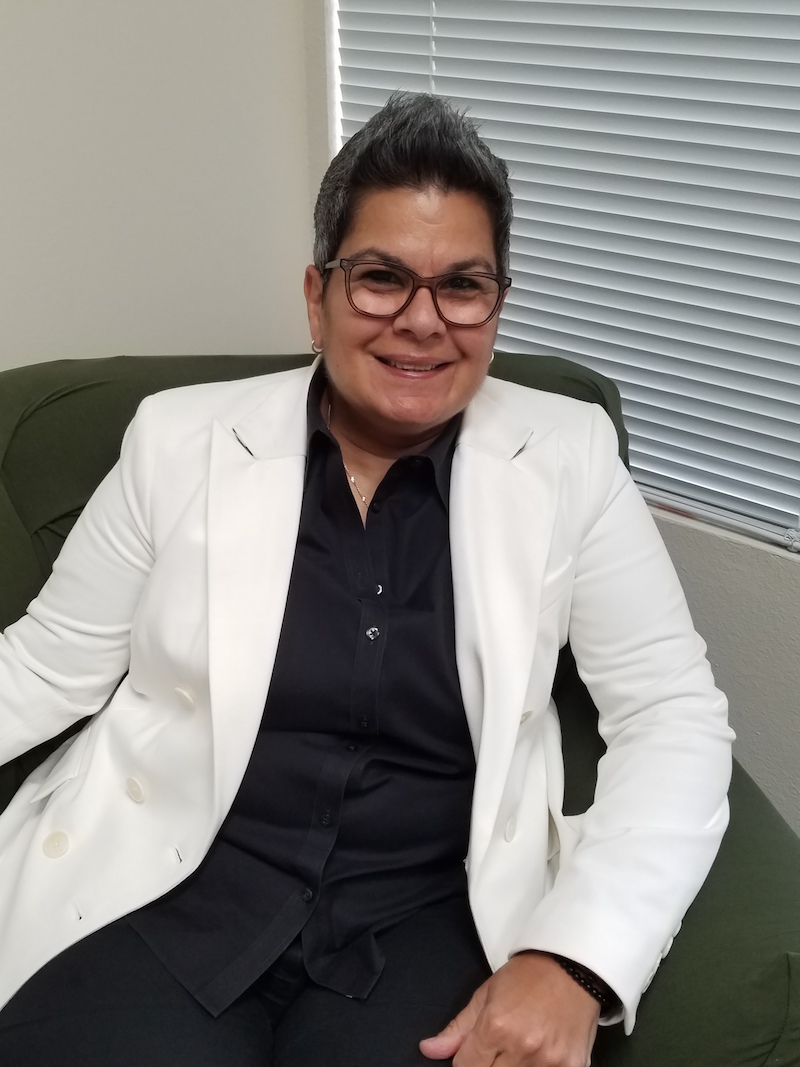 Marti (she/her/hers pronouns) is the Levantar Program Director and Licensed Professional Counseling Intern, who completed her Master's degree in Clinical and Mental Health Counseling at George Fox University. She also holds a Master's degree in Education from PSU and worked for nearly two decades as an educator. Marti immigrated with her parents from Cuba when she was 12, and is fully bilingual in both English and Spanish.
It was within the education system, making connections with students and their families, where her passion for being a helper began. "Because of my experience, I can relate to clients' stories of struggle and resilience. I believe that we each have within us a great deal of innate knowledge and wisdom."
Marti believes in a humanistic approach to therapy based on empathy and unconditional positive regard. She also uses Solution-Focused Therapy and Cognitive Behavioral Therapy in order to overcome problems by developing new, more functional ways of thinking. She works with children, adolescents, young adults, and families to collectively attain desired objectives.
Marti es la Directora del Programa Levantar y pasante de Asesoramiento Profesional con Licencia, quien completó su Maestría en Consejería de Salud Clínica y Mental en la Universidad George Fox. También tiene una Maestría en Educación de la PSU y trabajó durante casi dos décadas como educadora. Marti emigró con sus padres de Cuba cuando tenía 12 años, y es completamente bilingue en inglés y español.
Fue dentro del sistema educativo, haciendo conexiones con los estudiantes y sus familias, donde comenzó su pasión por ser un ayudante. «Debido a mi experiencia, puedo relacionarme con las historias de lucha y resiliencia de los clientes. Creo que cada uno de nosotros tiene en nosotros una gran cantidad de conocimiento y sabiduría innatas».
Marti cree en un enfoque humanista de la terapia basado en la empatía y la consideración positiva incondicional. También utiliza la Terapia Centrada en la Solución y la Terapia Cognitiva Conductual con el fin de superar problemas mediante el desarrollo de nuevas formas más funcionales de pensar. Trabaja con niños, adolescentes, adultos jóvenes y familias para alcanzar colectivamente los objetivos deseados.