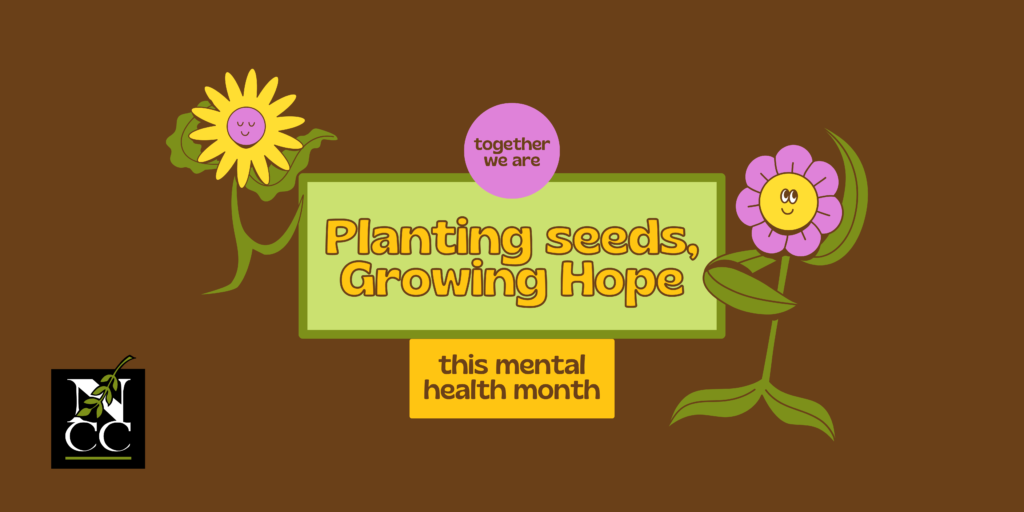 May is Mental Health Awareness Month, and NCC is running a month-long fundraising and educational campaign involving videos from NCC staff and former clients, materials on different mental health topics, and peer-to-peer fundraising. Together we are sowing seeds of hope in our community by providing professional, compassionate mental health services to all, regardless of faith or finances.
Join us in celebrating Mental Health Month this May:
Donate now
Make a donation to NCC in honor of Mental Health Awareness Month. Every dollar raised goes to life-saving mental health care. Thanks to our generous match from board president Christine Tracey, every dollar donated up to $10,000 will be MATCHED! Your impact doubles when you give today.
Help us raise our $40,000 goal
Create your own digital fundraiser for NCC! Follow the link to the left, click "Become a Fundraiser" and you'll be able to create your own fundraiser to share with family and friends. This is a great way to spread mental health awareness, and support NCC at the same time.
Host a Party with Purpose
A party with purpose is your own personal NCC fundraiser! Learn more about how you can support NCC in this way by clicking the link to the left.
Who You're Helping
Say 'I care' to a single mom struggling with anxiety.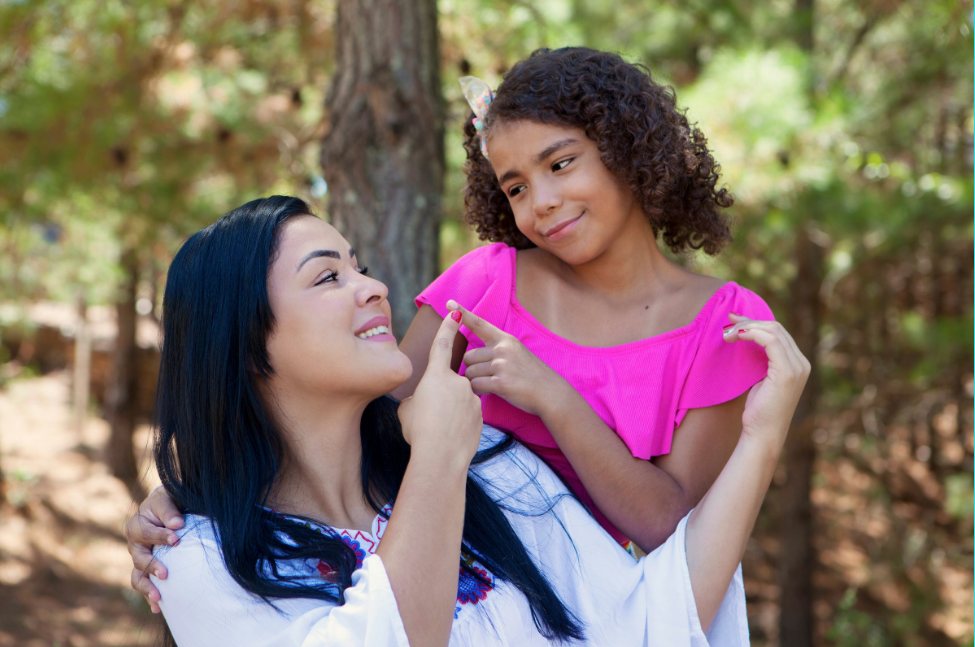 As a single mother, Bree already had a lot to juggle: her job, bills, and taking care of her daughter Maya. When COVID-19 surfaced, she frantically adjusted her family's lifestyle so they could stay afloat. With all of the stress she was facing, Bree began to have frequent panic attacks, and couldn't stop her mind from racing. These new feelings scared her, so she reached out to NCC for help. Her therapist taught her how to do mental grounding exercises that helped her feel more in control. After some practice, she started doing them on her own at home, and eventually invited her daughter to join as well. Though everything is still far from normal, Bree and Maya have learned how to ground themselves in the present moment and focus on the things they can control.
Help a teacher develop vital self-care strategies.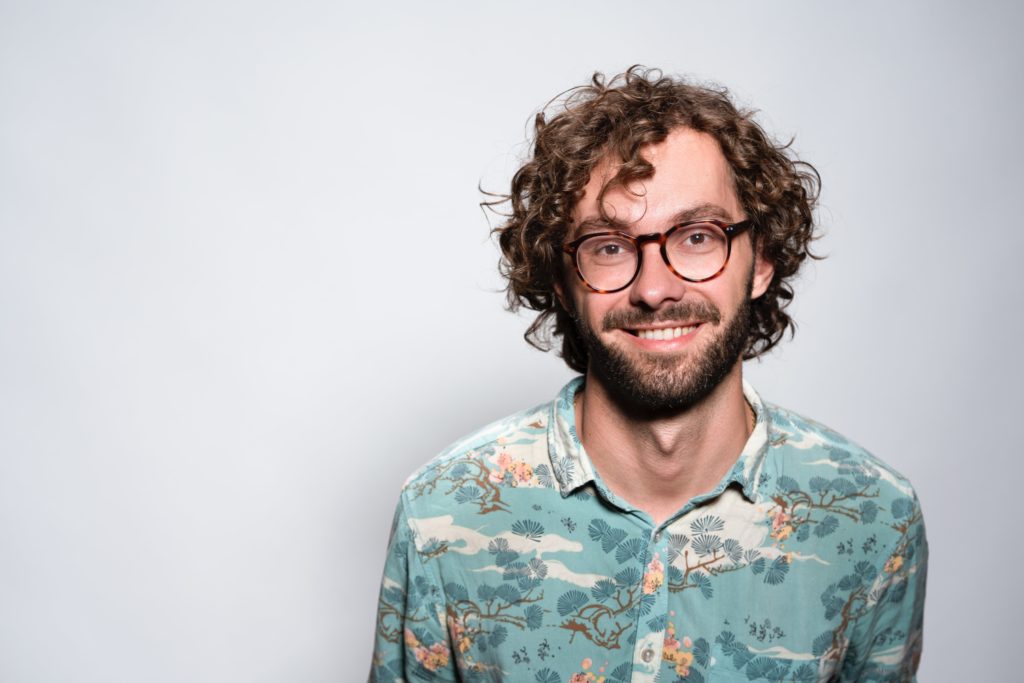 When the pandemic started and he shifted to remote teaching, Andy ran on adrenaline for weeks: his focus solely on educating his students. But as weeks turned into months, bouts of depression increasingly set in. To push away the pain and loneliness, Andy began mindlessly scrolling through social media and binge-watching shows. Andy's therapist encouraged him to find ways to release his negative energy. When feeling low, Andy would go on a brisk walk around the block, or call a good friend – and noticed his depressive moods waning to few and far between. In between, Andy shared he's felt re-energized and more in control.
Give hope to a Latina immigrant working through trauma.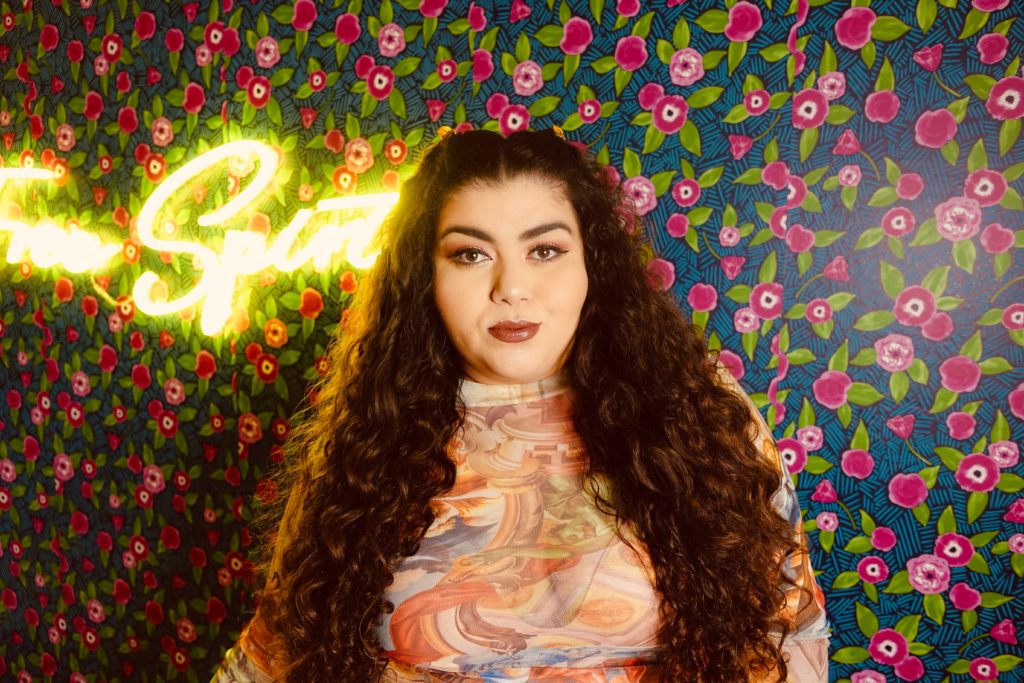 Immigrants in the United States live with layers and layers of trauma, but often don't have access to culturally appropriate therapy. Fortunately, NCC has the Levantar Program for the Latinx community, providing culturally appropriate therapy in Spanish. Bella certainly had trauma to work through, but wasn't sure where to start. A Latinx nonprofit referred her to NCC, and she was placed with a therapist within a week. When she sat down in her therapists' office for the first visit, she thought her therapist would do most of the talking. Stories tumbled out: how her husband in Ecuador beat her, escaped to the U.S. with her baby, made to feel "less-than" because of her immigration status, lost her mother and brother to COVID-19. Her therapist gave her the space to name her trauma, let it be seen, and let it go. Bella still has a long way to go, but recently told her therapist that she feels the strength to keep moving forward.
Provide intensive therapy to a teen having suicidal thoughts.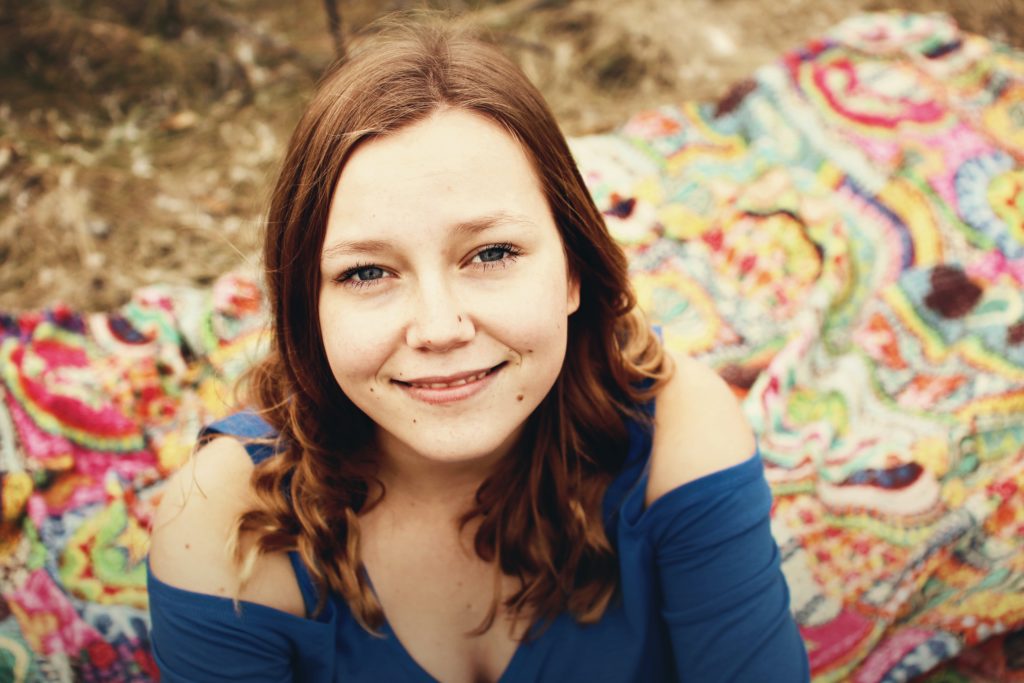 16-year old Sophia had perfect grades, was involved in art classes, and had supportive friends and family. But when the pandemic swooped in, Sophia developed crippling anxiety, having no motivation to focus on remote schooling or virtual extracurriculars. She sometimes thought about suicide, which scared her, so she asked her parents if she could see a therapist. Sophia tried to talk about her emotions to her therapist over Zoom, but the virtual platform made it difficult: her mind wandered and she had trouble focusing. Her therapist knew she enjoyed art – so they began processing her emotions through drawing. It's been a long and difficult journey, but having an avenue to express herself, Sophia has reported feeling more empowered and less anxious.
Offer healing to a young victim of cyberbullying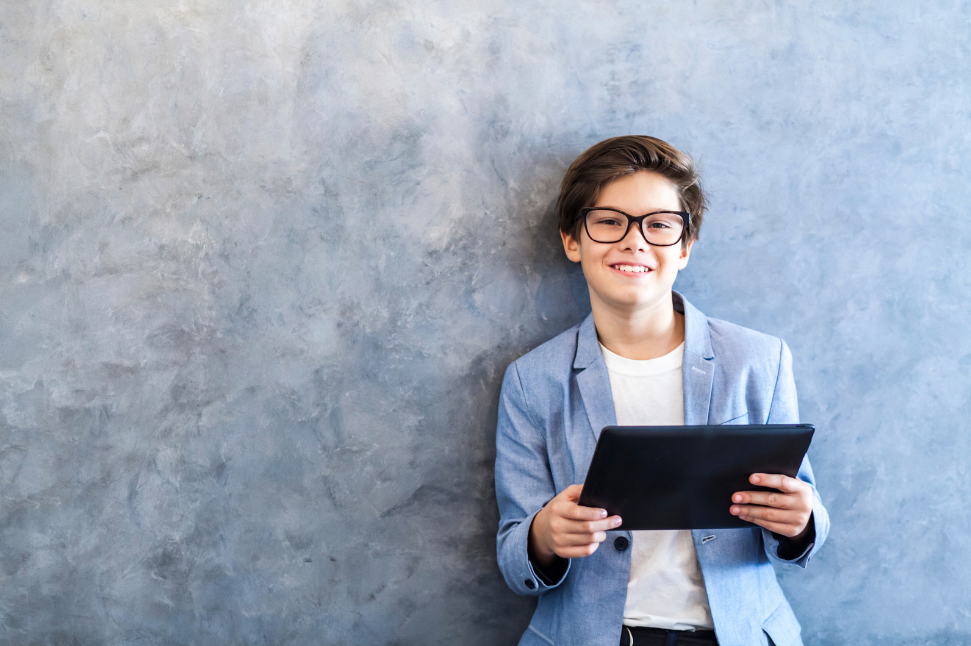 Jayden came to NCC early last year when the stay-at-home orders first started and his middle school shifted to distance-learning. Already inclined towards introversion, Jayden struggled connecting with his friends virtually. He could barely force himself out of bed in the morning, let alone focus on schoolwork. Jayden's parents and teachers grew concerned and brought him to counseling. After Jayden and his therapist built trust, he shared he was being bullied on social media by a former friend. With encouragement from his therapist and support form his parents, they made a complaint to the schools. Jayden continued to work on developing skills to be more assertive, understand and set boundaries build self-confidence, and establish a healthy support network. By the end of the school year, Jayden reconnected with friends and improved his grades, feeling happier and more confident.
Our Sponsors
Growing Hope would not have been possible without our generous sponsors!
Marilyn and Tom Fink
Christine Tracey