Give the Gift of Hope and Healing This Holiday Season.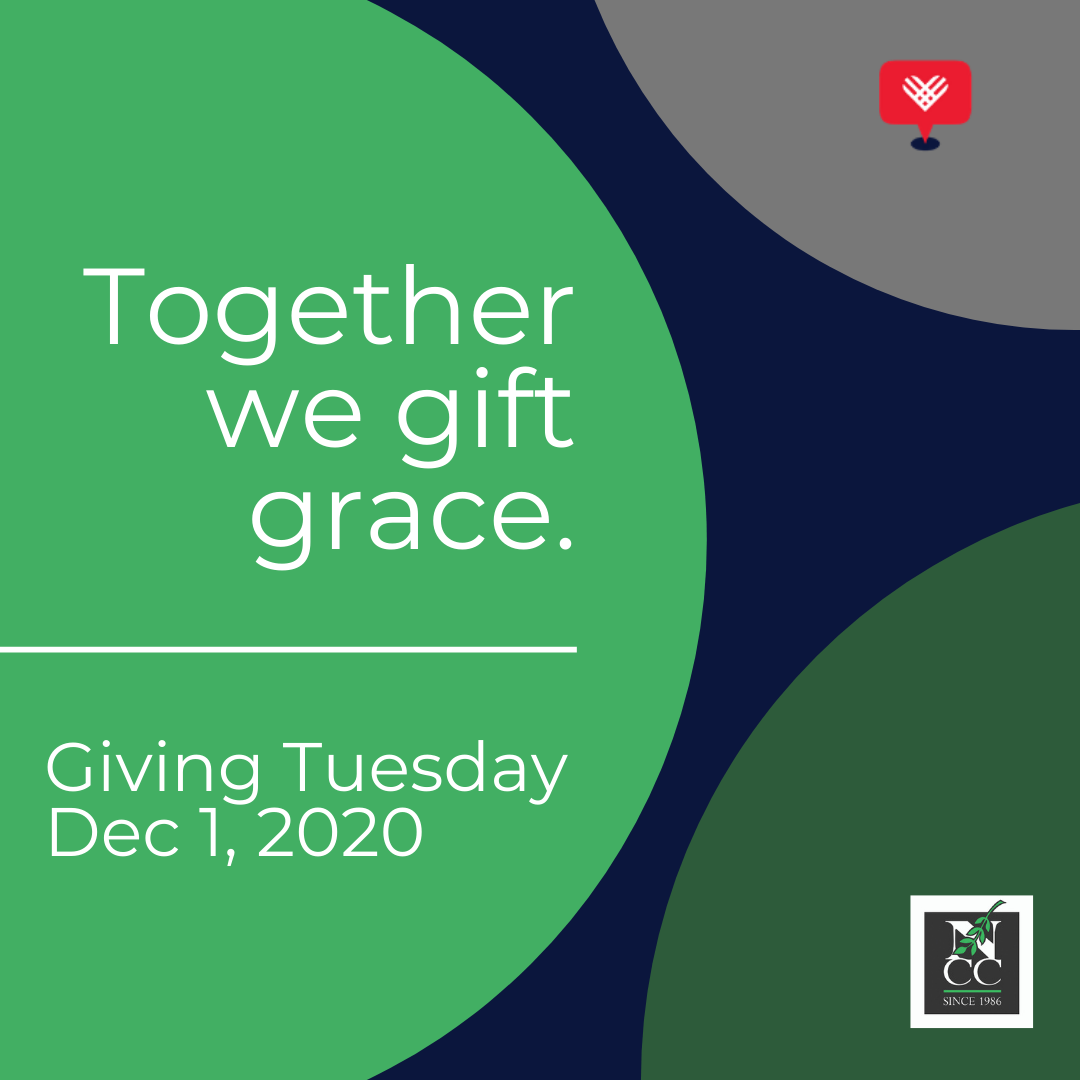 At The Northwest Catholic Counseling Center (NCC), anyone in need can access counseling.  No one is ever turned away for an inability to pay. To maximize impact and build momentum for Giving Tuesday, we are hosting our Gifting Grace Campaign throughout the month of November. Every dollar raised during the Gifting Grace Campaign and Giving Tuesday will go directly to cover the costs of counseling for members of our community who are unable to access care because of financial barriers.
Participate by:
Donating today!
Every bit counts. Below are people who benefit from your generosity. Or, you can try one of our challenges!
Spreading the word to your friends and family.
Click 

here

 for the complete Giving Tuesday Toolbox.
Donate $5 to the single mother struggling with anxiety.
As a single mother, Bree already had a lot to juggle: her job, bills, and taking care of her daughter Maya. When COVID-19 surfaced, she frantically adjusted her family's lifestyle so they could stay afloat. With all of the stress she was facing, Bree began to have frequent panic attacks, and couldn't stop her mind from racing. These new feelings scared her, so she reached out to NCC for help. Her therapist taught her how to do mental grounding exercises that helped her feel more in control. After some practice, she started doing them on her own at home, and eventually invited her daughter to join as well. Though everything is still far from normal, Bree and Maya have learned how to ground themselves in the present moment and focus on the things they can control.
Donate $25 to the unemployed hotel worker dealing with depression.
2020 was not Damian's year. At the beginning of the year, his mom passed away. Shortly after, his fiancé broke up with him, so he moved across the state to Portland to be closer to family. He got a job right away at a local boutique hotel, but when COVID hit and Oregon went on lockdown, his job was one of the first to be cut. Damian knew he needed help, but he didn't know how he was going to afford counseling. When he learned he could pay just $5 per session at NCC, he called right away. Damian had low self-esteem, and blamed himself for all of his troubles. His therapist encouraged him to rewire his thoughts through meditation. He recently shared with his therapist that whenever he feels the negative self-talk coming on, he meditates on the phrases "I matter. I am enough."
Donate $50 to the middle schooler recovering from being cyberbullied.
Jayden came to NCC earlier this year when the stay-at-home orders first started and his middle school shifted to distance-learning. Already inclined towards introversion, Jayden struggled connecting with his friends virtually. He could barely force himself out of bed in the morning, let alone focus on his schoolwork. Jayden's parents and teachers grew concerned and brought him to counseling. After Jayden and his therapist built trust, he shared that he was being bullied on social media by a former friend. With encouragement from his therapist, Jayden told his parents about the situation, who provided emotional support and made a complaint to the school. Jayden continued to work on developing skills to be more assertive, understand and set boundaries, build self-confidence, and establish a healthy support network. By the end of the school year, Jayden reconnected with friends and improved his grades, feeling ready to end counseling as a happier and more confident person.
Donate $100 to the powerful Latina immigrant working through trauma.
Immigrants in the United States live with layers and layers of trauma, but often don't have access to culturally appropriate therapy. Fortunately, NCC has the Levantar Program for the Latinx community, providing culturally appropriate therapy in Spanish. Bella certainly had trauma to work through, but wasn't sure where to start. A Latinx nonprofit referred her to NCC, and she was placed with a therapist within a week. When she sat down in her therapists' office for the first visit, she thought her therapist would just tell her what to do, but quickly learned she would do most of the talking. Stories spewed out: how her husband in Ecuador beat her, escaped to the U.S. with her baby, made to feel "less-than" because of her immigration status, lost her mother and brother to COVID-19. Her therapist gave her the space to name her trauma, let it be seen, and let it go. Bella still has a long way to go, but recently told her therapist she feels the strength to keep moving forward.