Give the Gift of Hope and Healing This Holiday Season.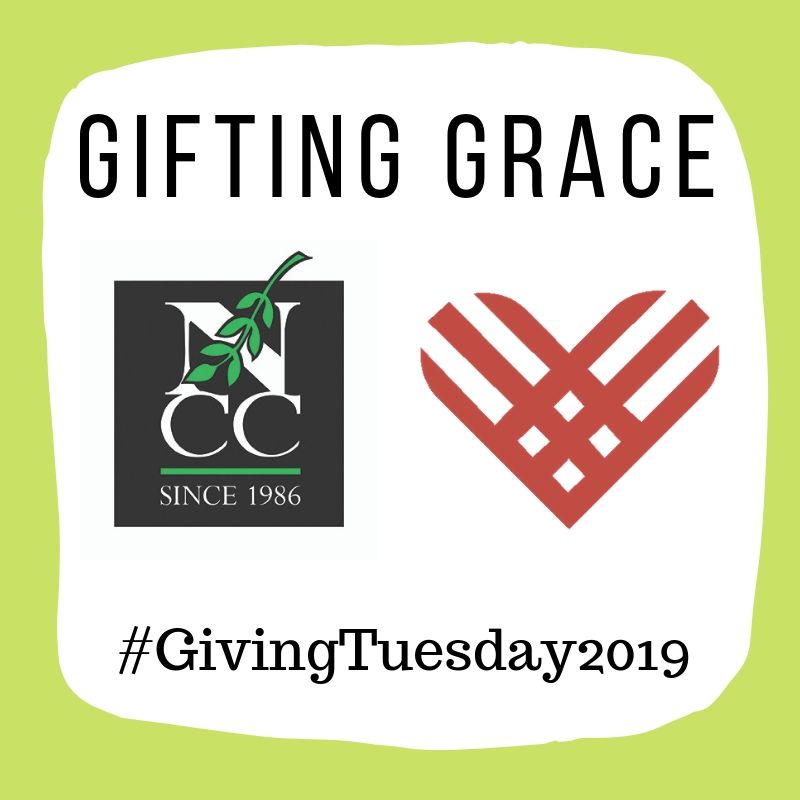 At The Northwest Catholic Counseling Center (NCC), anyone in need can access counseling.  No one is ever turned away for an inability to pay. To maximize impact and build momentum for Giving Tuesday, we are hosting our first Gifting Grace Campaign throughout the month of November. Every dollar raised during the Gifting Grace Campaign and Giving Tuesday will go directly to cover the costs of counseling for members of our community who are unable to access care because of financial barriers.
Participate by:
Donating today!
Every bit counts. Below are people who benefit from your generosity. Or, you can try one of our challenges!
Spreading the word to your friends and family.
Click here for the complete Giving Tuesday Toolbox.
Donate $5 to the teacher with debilitating bouts of depression
On the outside, Alayna seemed to have it all – a teaching job she loved and a supportive wife of five years. But for years, bouts of long depression unexpectedly set in, so Alayna finally made her way to NCC. She realized it stemmed back to her strenuous relationship with her parents. When coming out as gay, her parents were not supportive – questioning what they had done wrong. Though she tried maintaining contact with her parents, she still felt rejected and unwanted. Pushing the pain and loneliness away for years, it always bubbled back up. Alayna's therapist encouraged her to find ways to release her negative energy. When feeling low, Alayna would go for a bike ride, or take a brisk walk – and noticed her depressive moods waning to few and far between. Though she still finds it hard to re-establish trust with her parents, Alayna credits her therapist with leading her to the path of forgiveness, when she chooses to make the journey.
Donate $25 to the teenager with crippling anxiety
Sixteen-year-old Molly had perfect grades, was involved in art classes, and had supportive friends and family. But having set sky-high standards for herself, she had crippling anxiety. She sometimes thought about suicide, which scared her, so Molly made her way to NCC. She and her therapist tried to connect by talking through her emotions, but her mind wandered and she had trouble focusing. Her therapist knew she enjoyed art – so they began processing her emotions using drawing. Having an avenue to express herself, Molly felt more empowered and less anxious. When it was time for her to move on, Molly left this voicemail for her therapist: Thank you for helping me realize the value I have to offer in the world.
Donate $50 to the immigrant living in constant fear of deportation
Having grown up very poor in Mexico, Juan moved to Portland to provide a better life for himself and his family. Achieving a masters degree, employment, and even owning property, Juan seemed to have made it. But with the magnified anti-immigrant rhetoric and hate speech, Juan began having panic attacks – fearing at any moment, he may be deported. To reframe his fixations, Juan's therapist encouraged him to try meditation. Exhaling fear and anxiety. Inhaling calm and peace. As Juan began practicing, he gradually quieted his anxious mind. Juan has since left the Center, but recently sent a note to his therapist: Thank you for helping me realize the power of my own mindset. Without my constant panic attacks, I applied to a new job – and got it!
Donate $100 to the nurse grieving losses of family, friends, and career
Janelle came to NCC with a myriad of losses: her mother, uncle, friend, and cat, all in the last year. Having been a nurse for the last 18 years, the weight of her work burdened her, and she had recently been put on medical leave due to an injury. Janelle came to NCC to work through her grief and sadness. Being in her fifties, she felt loss around things she would never be able to accomplish: getting a master's degree, getting married, having kids. Janelle's therapist gave her "homework" assignments to help her identify activities that would bring her joy. She tried a few things – cooking, gardening, exercising, reading. Not everything stuck, but those that did gave her ownership over her time. Janelle reframed her life into what she could still do rather than focus on what she lost. Recognizing her strengths and her value, she gathered up enough courage to leave her stressful job – and told her therapist she has never been happier.