Click here for Circle of Strength 2022!!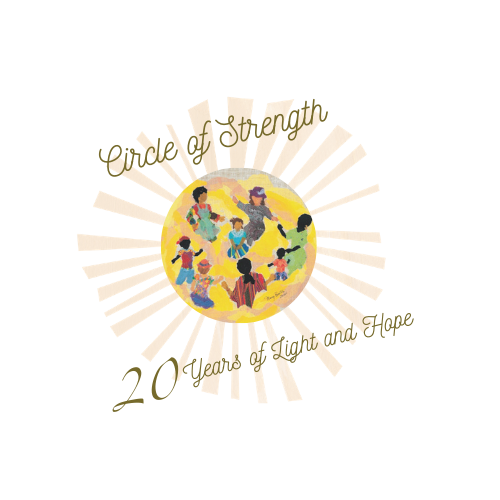 ---
Thanks to our fabulous donors and the NCC Team, the Circle of Strength 2021 LIVE Virtual Event was a success! Watch the event below and get inspired to be a source of strength and light of hope.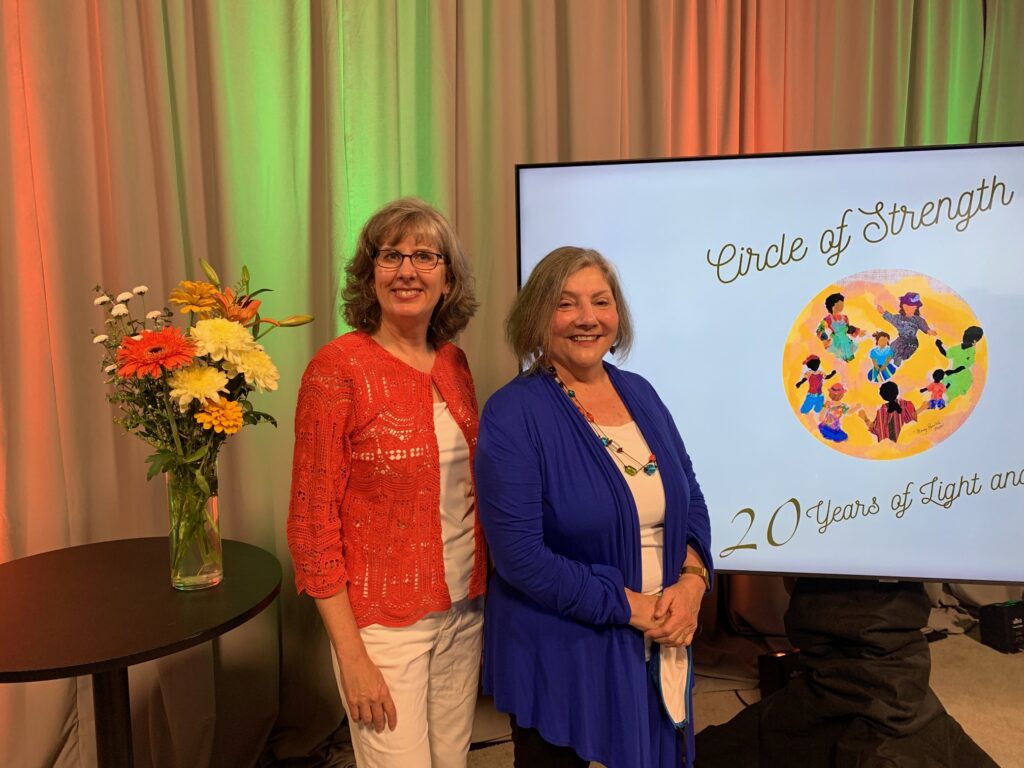 So far we have raised over $66,000 and gifts are still rolling in! Help us make this the best year ever- Give Now!
---
On Saturday, September 18th, we celebrated the 20th anniversary of Circle of Strength, a fundraising brunch that raises hope and money for the counseling needs of low-income mothers and their children.
Thanks to a generous anonymous donor and the Maybelle Clark Macdonald Fund, gifts to NCC of $250 or more were matched dollar-for-dollar up to $15,000!
Gifts this year made twice the impact for children like James. His mother, Becky, watched her marriage dissolve in the midst of job loss and home foreclosure during the pandemic year. James, once an outgoing and energetic 11-year-old boy, withdrew into himself causing Becky serious concern. He couldn't concentrate in class, had problems sleeping, and became a target for bullying. The financial struggles plaguing his parents meant there was limited health insurance. Luckily for James, NCC offers care to all, no matter what the financial circumstances. James began seeing a counselor once a week, and after several months of therapy he shared, "I didn't want any help at first, but now I feel better. I know how to deal with the kids who aren't so nice to me, and I can get to sleep all by myself."
---
Were you unable to attend this year? You can still support the mental health care of lower-income women and children in need.
Donate to the Circle of Strength Campaign today!
---
Special Thanks to our 20th Anniversary COS Sponsors
Presenting Sponsor
Deborah Habel and Bruce Gulliver
Matching Sponsor
Platinum Circle
Gold Circle

Marilyn and Tom Fink
Pacific Seafood

Spencer Family Foundation
Weston Kia Buick GMC
Silver Circle

Northwest Lawfirm
Stoel Rives, LLP
---
View highlights from Circle of Strength 2020!
The Northwest Catholic Counseling Center (NCC) celebrated World Mental Health Day on October 10 with its 19th Annual Circle of Strength Women's Brunch. Normally, a group of women would gather together in-person at Riverside Country Club for a morning filled with community, fellowship, inspiration, and generosity. For the safety of the guests, the event turned virtual this year on the Zoom platform, instead. Though in a different format, those elements were still present as ever: community, fellowship, inspiration, and generosity.
Over $58,000 was raised for the mental health care of women and children in the community.
Executive Director Erin Peters performed as emcee of the virtual event, welcoming participants from all over the country! Board president Nancie Potter then called the group together in prayer and reflection, reminding guests to stay centered and grounded by connecting with family and friends and doing good in the world as best they can. Table hostesses Joyce Campbell and Barbara Bridge led the group in song to Jesse Manibusan's Hold On To Love, a beautiful testament to NCC's spirit of "cultivating healing through kindness."
NCC's founders, Srs. Barbara Kennedy, Sarah Deeby, and Lisa Sheridan, made a special appearance all the way from Omaha, Nebraska! They quoted the traditional Nigerian proverb, "It takes a village to raise a child," showing supporters that it is with their commitment and dedication that NCC can continue to provide hope and healing to all people regardless of faith or finances.
For 34 years, programs within the Center have developed out of needs seen in the community. The Levantar Program is one of those programs. Levantar, meaning "to rise up" in Spanish, provides linguistically and culturally competent mental health therapy to native Spanish speakers. The program was launched at the Circle of Strength event in 2019, but only recently hired its director, Marti Diaz-Domm, in June. In the midst of the chaos of the pandemic, Marti has connected with community partners for referrals to the program. Over the past three months, NCC has more than doubled the number of Levantar clients under Marti. As an educator for 23 years prior to this position, Marti brings a particular competence for youth, parents, and educators and the struggles they are going through due to cultural issues within the school system as well as the pandemic.
We can throw out tragic and terrifying statistics all day. Like how 57% of women say their mental health is worse now than before the pandemic because of depression, anxiety, and fears over things like job loss, having enough money to pay bills, and concerns over kids home schooling, and other problems and pressures. Or that during June, nearly 11% of Americans reported they considered suicide. Or that 7 out of 10 teenagers say they are struggling with their own mental health, often anxiety or depression.
"I am amazed at who I have been able to become."

– Amy, Former NCC Client
But behind these statistics are the stories of real people. People like Amy, our client speaker, who is a survivor of childhood abuse – physical, emotional, and sexual. Separating from her mother at the age of 19, Amy was on her own. Because she had suppressed her emotions for so long, she didn't know how to process emotions or reactions, and those pent up feelings manifested in souring relationships with family, friends, and coworkers. Amy knew for a long time she needed to go to counseling, but without healthcare, couldn't afford the hundreds of dollars she would need for therapy sessions. When she learned about NCC's sliding scale fee, which could calculate a price she could afford, she called them immediately. After two years of therapy, where she learned valuable tools to help her process traumas and emotions, Amy shared: "I am amazed at who I have been able to become. I'm no longer crippled by my anxiety, I no longer live in fear of constantly being triggered. If it weren't for , if it weren't for my counselor in those sessions, I really don't know who I would be now."
The event has raised $55,000 so far, with donations continuing to roll in. This generosity shows that people all over the country value the work and the clients of The Northwest Catholic Counseling Center.
Thanks to a number of people who helped make this successful event happen, including the Circle of Strength Event Committee, NCC's Board of Directors, Oregon Catholic Press, Alex Bautista and St. Andrew's Catholic Church, Compass Records Group/Red House Records, all of the speakers, and the fabulous sponsors listed below.
Thank you all for being part of NCC's mission of providing access to affordable, professional mental health care!
---
Want to be a table hostess next year?
We'd love to have you! Being a table hostess means gathering your friends and family together to destigmatize mental health, support NCC's work, and have fun! And since we're going virtual this year, you can invite friends and family from near and far! We'll provide you all the materials you need.
Looking for logistics? Check out our Hostess FAQ here.
---
Platinum Circle Sponsor
---
Gold Circle Sponsor

---
Bronze Circle Sponsor