Be a part of something big! Donate as part of Giving Tuesday!
We all face difficult times. Whether it's the death of a loved one, a struggle with depression, suicidal thoughts, or facing childhood abuse, The Northwest Catholic Counseling Center (NCC)  is here to help people help themselves through life's challenges. For more than 30 years, NCC counselors have helped people build the tools they need to deal with troubles in a healthy, constructive way.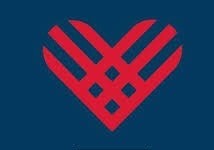 Anyone in need can access counseling or psychiatric medication management.  No one is turned away for an inability to pay. The money we raise helps subsidize counseling for the single mom working minimum wage, the 14-year old girl whose father lost his job and can't afford insurance, or the family with sky-high deductibles that puts anything but catastrophic care out of reach. More than 1,200 people each year come to NCC for help and hope. Every client is eligible for a sliding scale for services, which goes a low as $5 for an appointment with a professional, experienced clinician.
Be a partner in our mission and work by making a donation now!
Or choose the amount that works for you. Any donation helps!