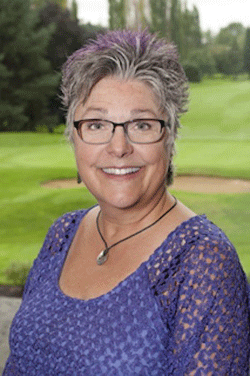 Shirley is a Licensed Professional Counselor in the State of Oregon. She has been counseling individuals and couples since 1995, after receiving her Master's Degree in Counseling Psychology from Lewis and Clark College. Shirley is also a member of the National Board of Certified Counselors. She has been trained in divorce mediation. In addition, she manages the Center's 2 Have and 2 Hold Marriage Preparation Program.
Shirley's main approach to therapy is cognitive/behavioral. But she employs an eclectic mix of other therapies in order to achieve the goals clients have for improving their lives. "I believe my clients have the resources and skills for living the life they want. But sometimes the "how to" around using one's resources and skills gets confusing. As a result, it's important to me to partner with my clients and empower them to add to their life-skills toolbox by broadening problem solving skills and experiencing success in resolving what's not working in their life."
Areas of specialized training and expertise include: relationship and couple issues –Shirley has been trained in the Gottman method couples therapy and is a certified Prepare/Enrich facilitator; divorce mediation; women's issues; and the challenges involved in depression, anxiety, life transitions, and loss.