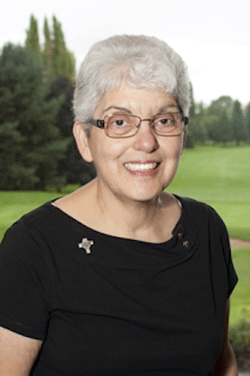 Sr. Sarah Deeby is not taking new clients.
Sarah is a Licensed Professional Counselor in the State of Oregon. She received her Master's Degree in Counseling from the University of Detroit. In addition she has a certification in the Family Therapy Program from the Menninger Foundation. Sarah is also a member of the National Board of Certified Counselors and the Oregon Mental Health Association.
Sarah's primary work focuses on families and children. Sarah shares, "It is my hope to convey understanding and respect for my clients and the issues brought to therapy. It is within this context that psychological healing and personal growth occurs.
A family system approach is integrated in order to determine the impact of the family of origin on daily life. Once the clients share their concerns, the goals of therapy are determined. I use a cognitive/behavioral approach in working with most clients so that solutions become the focus of treatment."