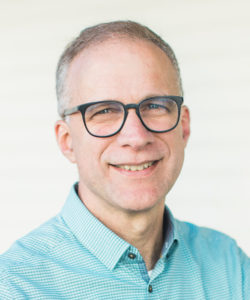 Alan works with adult individuals and couples. He collaborates with you to understand how your background, culture, experiences, and relationships are contributing to the way you see yourself and others. He works with you to assess how you're caring for yourself and getting along with others. He helps you to identify your goals and move towards those. The big questions come up in counseling, too. What is life about? What do you really, really want, deep down?
Alan is influenced by Attachment Theory, Contextual Therapy, and Cognitive Therapy, among others. Alan does premarital counseling as a trained Prepare/Enrich Facilitator. He has received Level 2 training in Gottman Method Couples Theory and has received training in Emotionally Focused Therapy and Cognitive Therapy.
Alan holds an MA in Marriage, Couple, and Family Counseling from George Fox University. He also holds a degree in architecture and has a background working in construction. When he's not working, he enjoys cycling, baking, and musical performance.